My Team
I take customer service very seriously. So does my Team. Together we are committed to providing exceptional customer service to all of our clients.
If you need to schedule an appointment or request any other service, please let us know. We will respond promptly.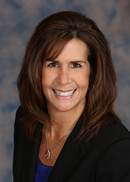 Kimberly M Valentino
Director of Marketing and Communications
Office 630-353-2328

Kim manages the client scheduling and communications. She also coordinates marketing initiatives for the practice. Kim also serves as a liaison throughout the insurance underwriting process.
Kim joined Northwestern Mutual in 2008. She is life, health & long-term care licensed and is series 6 & 63 registered. She is currently attending Benedictine University in pursuit of a bachelor of arts in marketing.
Kim lives in Darien, Illinois and has two adult sons, Adam and Joshua. She enjoys cooking, traveling and spending time with her family and friends.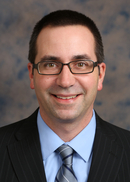 Michael J Von Drasek
Associate Wealth Management Advisor
Office 630-353-4133

Mike partners with clients to support them in the implementation of their financial plan. He is also responsible for client reviews, customizing financial plans, servicing investment accounts and providing risk management guidance.
Prior to joining Next Phase Advisory Group in 2016, Michael started in the financial industry with Waddell & Reed in 2008. He then transitioned to become a lead advisor with a boutique investment firm.
Before entering the financial industry, Michael was a PGA golf professional from 1995-2005 at the Village Links in Glen Ellyn and Kemper Lakes Golf Club in Kildeer. While he has a passion for the sport of golf, his career shift into financial services was a result of his desire to have a greater impact on the lives of others. He enjoys guiding clients through the planning process in order to help them confidently retire and plan for their legacy. His experience includes investment strategy, financial planning, and risk management.
Von Drasek grew up in the Chicagoland suburbs and graduated from Benedictine University in Lisle, IL, with a bachelor's degree in business management. He is series 7 & 66 registered and is life, health and variable insurance licensed.
He and his wife, Carrie, along with their two children, Sophie (10) and Myles (14) live in Wheaton. He enjoys playing and teaching golf, watching sports, and spending time with his family.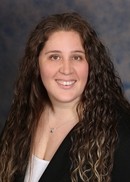 Jennifer M Carpenter
Director of Operations
Office 630-353-2381

Jennifer is responsible for client portfolio development and plan implementation. She also conducts research for plan updates & reviews, and conducts plan maintenance.
She joined Northwestern Mutual in 2002. She is series 7 & 63 registered. Prior to joining Kevin's team in 2007, she supported the investment operations department. She graduated from MacMurray College with a bachelor's degree in business administration and management.
Jennifer was born and raised in the Western Suburbs, where she currently resides. In her free time, she likes playing soccer and coaching kids soccer.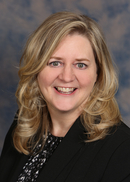 Sally Pawlak
Associate Wealth Management Advisor
Office 630-353-2304

Sally works with investment clients and tailors their account to meet their personal investment needs. She processes account changes and updates. She also guides them in the set-up of their on-line accounts and aggregating their financial information.
Sally joined Northwestern Mutual in 2001. She is life, health & variable insurance licensed and is series 7, 9, 10 & 63 licensed. She graduated from Eastern Illinois University with a bachelor's degree in business administration. She has been working in the securities and advisory planning services since graduation.
Sally and her husband, Mike live in Naperville, Illinois with their son, Jake, and their daughter, Jordan.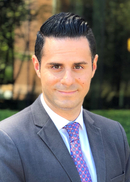 Phillip J Roberts
Director of Insurance Services
Office 630-353-2388

Phil is the initial point of contact for clients as it relates to insurance products including term & whole life, disability and long-term care. He guides clients & answers questions throughout the application and underwriting process.
Phil has been with Northwestern Mutual for 11 years.  During this time, he has served in different roles including financial representative & client relations director. He is life, health, annuity and long-term care licensed.
When Phil is not in the office, he likes to spend time with his wife Shannon, daughter Cambria and their dog, Frankie. Music is a big part of his life as he enjoys all different kinds of genres, including writing music and playing guitar. Phil also enjoys mountain biking and being outdoors.
Erik R Krueger
Erik has worked with Northwestern Mutual since January 2013, and has acquired his Series 7 & 66 and life and health insurance licenses. As an integral part of our planning team, he effectively applies his investment knowledge and skills with planning software within Northwestern Mutual to help create comprehensive financial plans.
Erik attended the University of Illinois and graduated with a degreee in Finance in May of 2012. He grew up in Plainfield, IL and recently moved to Elk Grove Village. Some of Erik's hobbies include golfing, working out, and reading. He's a huge fan of Fighting Illini basketball as well as the Chicago Cubs, Bears, and Bulls.